Location: NC K-3854 Middlesex
Date: 202201031
Equipment
Chameleon Portable HF Antenna CHA HYBRID Micro

IC-706MKG HF/VHF/UHF All Mode Transceiver
There are various options in setting up the vertical antenna. Today I used the Cha Spike mount.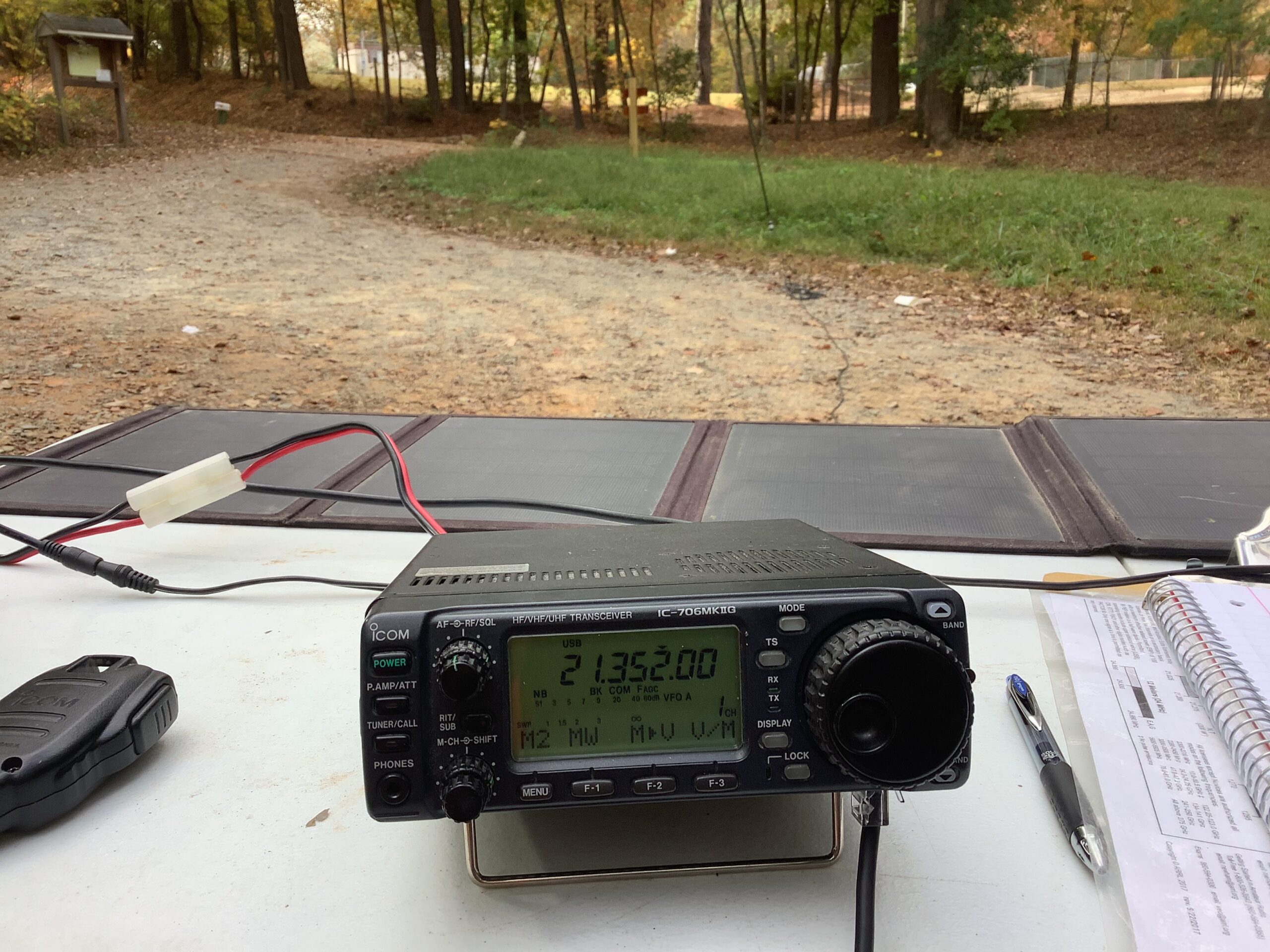 We had a busy month getting our house ready for the market. I decided to start activating parks when we schedule appointments to show. This was the first day I did this. Chose to use my Chameleon Portable HF Antenna CHA HYBRID Micro with the Cha Spike Mount. Everything went perfectly even with me attempting using my iPad with the HAMRS software as I was making contacts. I used a hybrid method I wrote the call sign down on paper and typed it in. I made 34 contacts.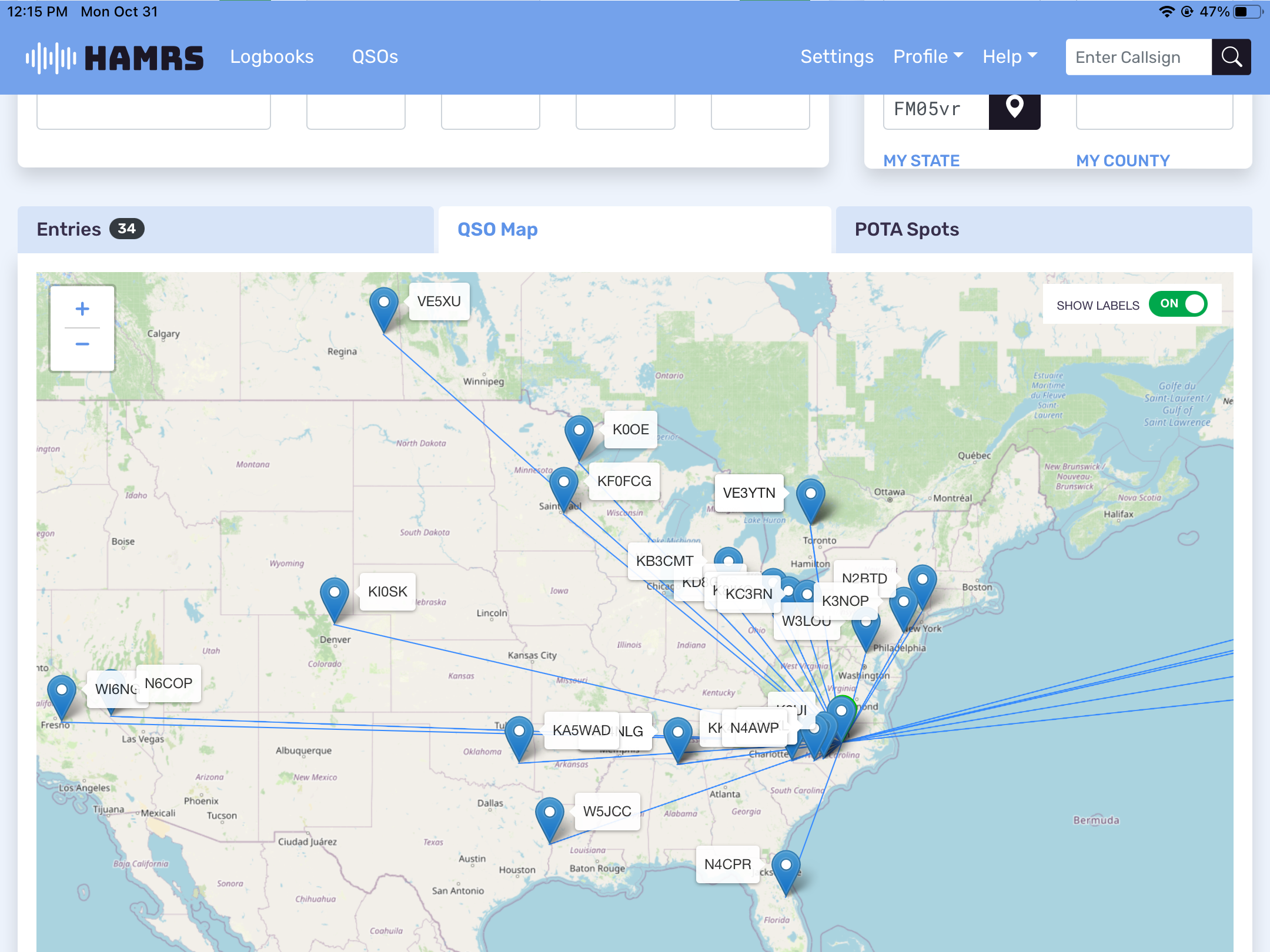 My DX contacts. I decided to start on 15 meters then switched to 40 meters.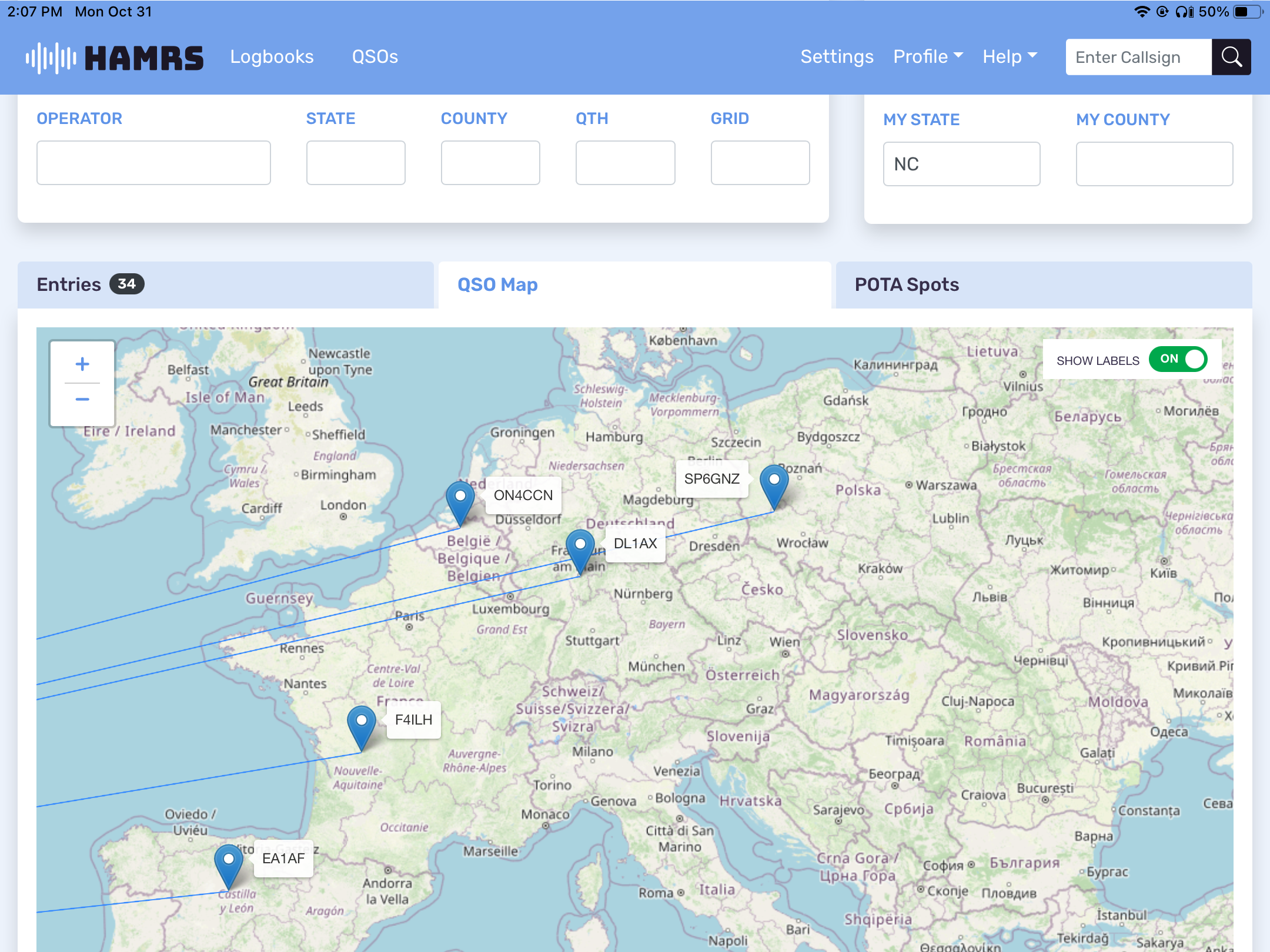 Unfortunately some people like to use the park as a dump. I made a call to the management and left them a message.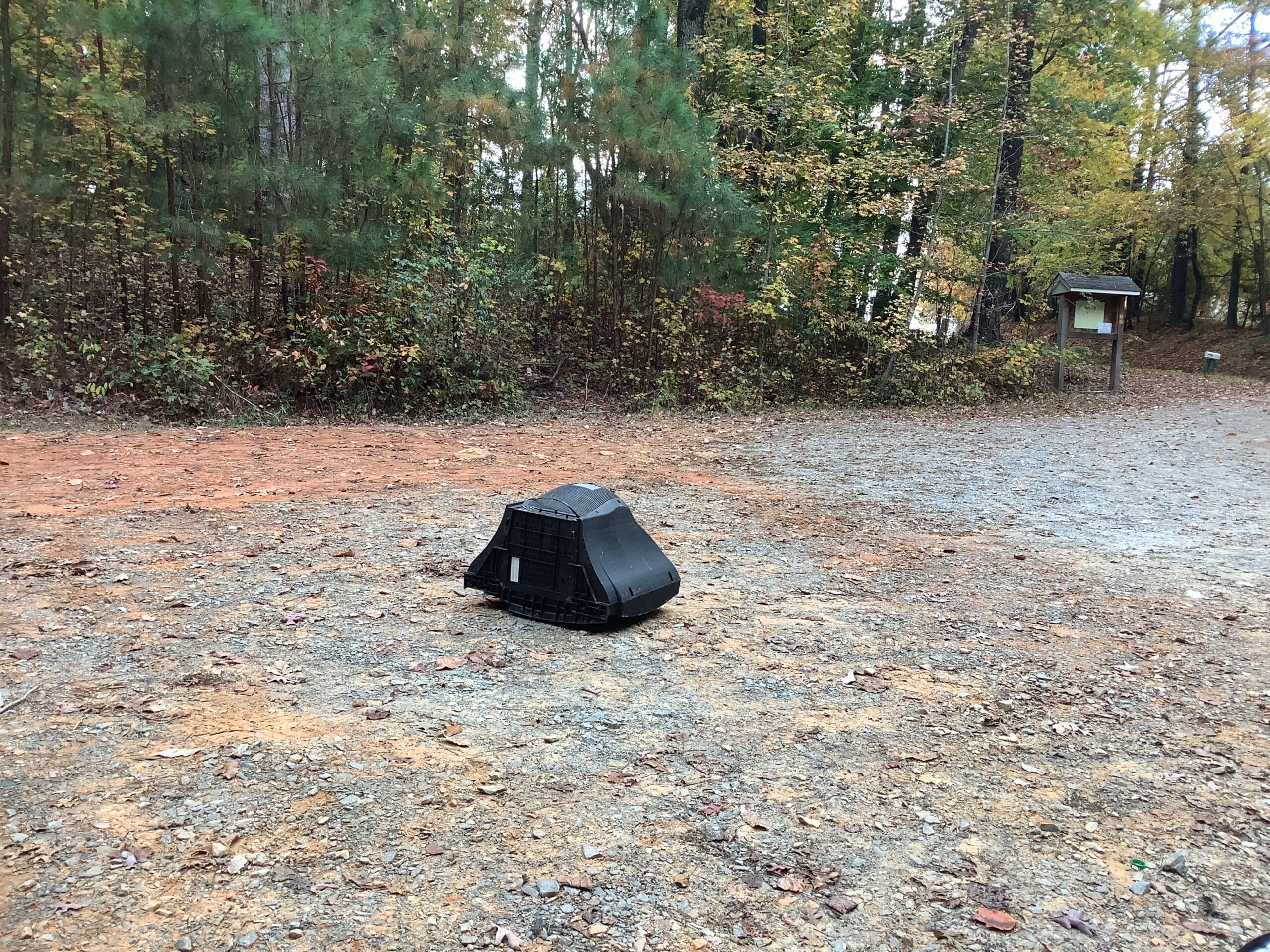 As always follow my activations POTA page.