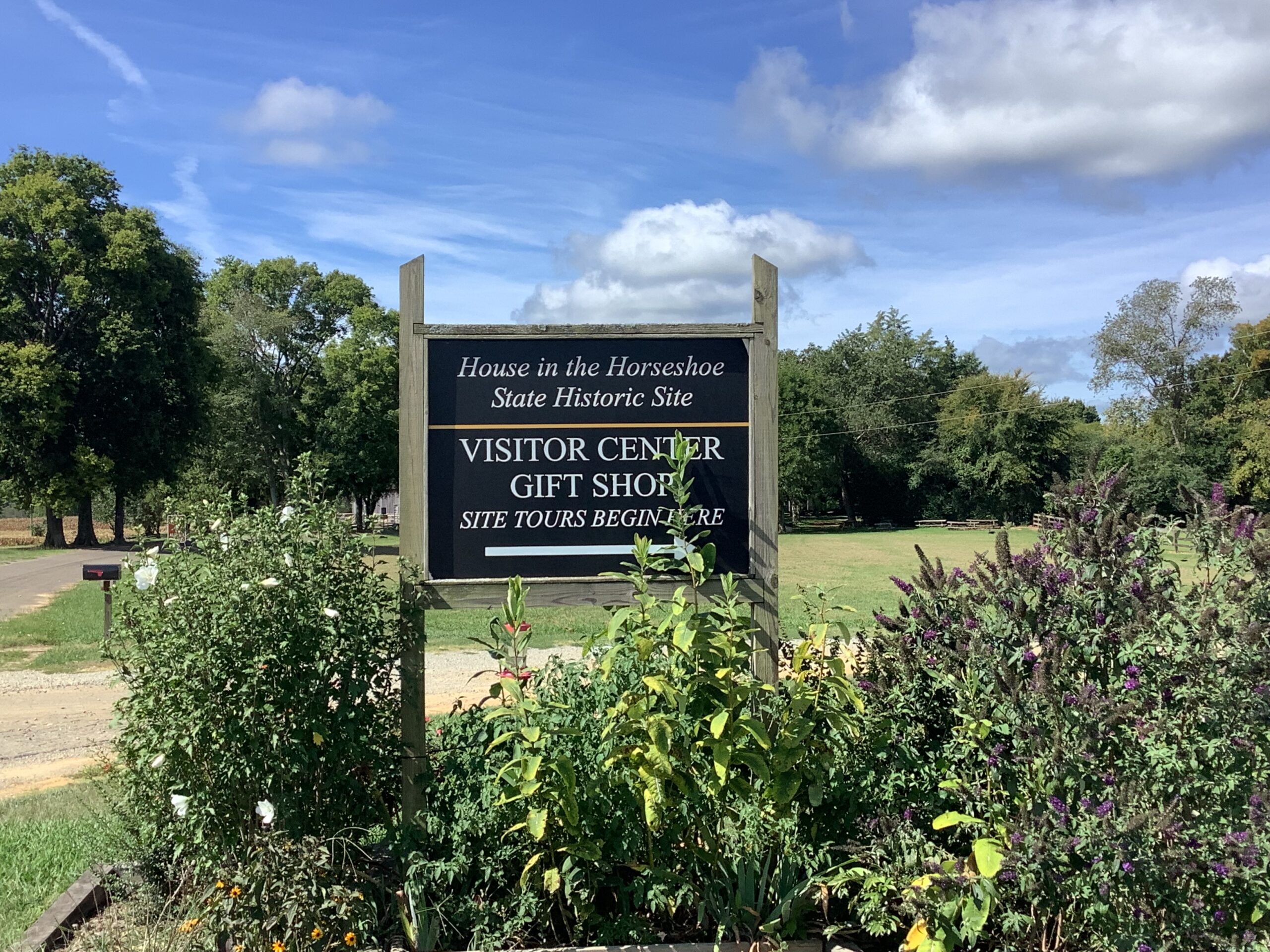 Inspired by a question at the last Occoneechee Amateur Radio Society meeting, I decided to set up a get on the air event at a Parks on the Air park. The question came from a family living in the Sandhills NC area. How do new people get experience learning about radios. I thought one answer would be to hold a Parks on the Air event at a park called House in the Horseshoe in Sanford, NC. I made a call to the facility and they were very receptive and they were open on Labor Day weekend (Saturday). I publicized it an a few other hams decided to join us. We had a total of 5 stations set up.
An impromptu Amateur Radio exam was held by the FCVET. Thanks to the VE's W4CEC, KO4IHM, WO4ROG, N4MQU. It was a great opportunity for two of the VE's to get experience as a VE as they prepare to support the future Sandhills VE team.
Thanks to all the visitors, K4PKD, W2CK, Jay, Margaret, and Nelson Scout Troop 910, KQ4AHI, KQ4BDT, KQ4BQA, KQ4AHK .
Thanks also to the hospitality of the staff of House in the Horseshoe.
This was a multiple club event. Occoneechee Amateur Radio Society , Johnston Amateur Radio Society, and Sandhills Amateur Radio Club.
Thanks to the Sandhills Amateur Radio Club for stepping up first with operators on a holiday weekend. Many members are members of multiple clubs.
According to figures posted the contacts made are as follows
KO4VIA 1
WO4ROG 29
W4CEC 15
N4MQU 13
KO4IHM 29
KM4WII 13
We also had JARSCOM. A ambulance converted to a communication vehicle. This inspired a couple of visitors Jay & Margaret Rogers to stop by. Turns out their son is KE4NKY Domingo Rogers the membership chairman of JARS. Seriously this was a complete coincidence They were visiting the park.
After JARSCOM showed up we had Nelson from the park office pay us a visit. I had told him earlier the ambulance would be there. He told me he use to work as a paramedic and he also worked at an ambulance manufacturer. He was very much interested in how we converted it. I also learned the park would like to know how many contacts we made. They would be able to use that as outreach credit. It pays to make contact with park officials.
Thanks go to Johnston Amateur Radio Society for allowing JARSCom to be used for public outreach. Also thanks to Jon Veno (KO4VIA) for driving the vehicle to the event.
The day was a successful day. 1 person made his first park activation, 1 person made his first contact on hf, and 1 person made a contact as a guest operator on HF.
Take a look at the promotional video I made.
Please follow my activities on my POTA page.