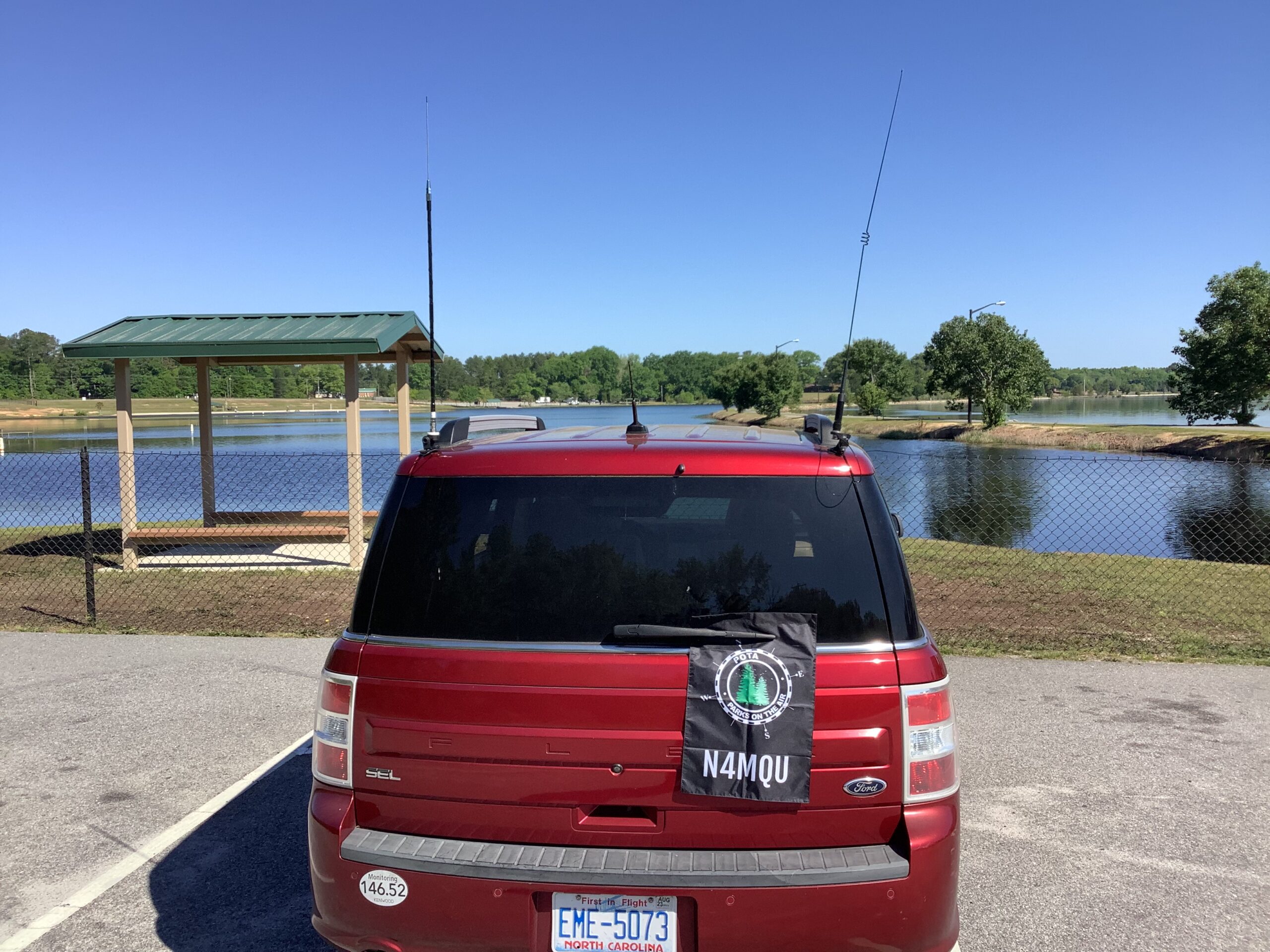 New Park New State
Today I activated SC K-9224 Lake Wallace Wildlife Management Area Bennettsville 26 miles 36 min from my home. And it is a new park and a new state for me.
I had my regular MFJ-1984MP ENDFED 1/2 Wave 40-10M modified and was planing on using that for my activation but it looked like I may have trouble getting out with those short trees. So I immediately decided to use my new MFJ Short HF Mobile Ham-tenna. On a couple of earlier post I called it a hamstick and I wanted to correct that designation. I want to thank EA1GIB Spain for his persistence on 15 meters I finally got the call sign correct. I started on 40 and made 25 contacts moved to 15 and made 3 contacts I answered 3 p2p on 20. I decided to finish up with CW and made 5 contacts. If you see me spotted on cw you can be sure I am doing my best to go slow. I appreciate all the CW contacts made today. I am pleased to report it was the first CW contacts for that park. I will return and also check a few other parks near the boarder.
K-2888 Cheraw State Park 28 miles 38 min 60 Activations
K-3874 H. Cooper Black Jr. Memorial State Recreation Area 35 miles 49 min 36 activations
K-3891 Campbells Crossroads and Angelus Tracts Wildlife Management Area 36 miles 45 min 24 Activations
K-0519 Carolina Sandhills National Wildlife Refuge 51 miles 1 hour 2 minutes 61 activations
Thanks for reading de n4mqu.