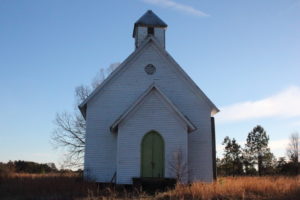 ACTS 1:5 For John truly baptized with water; but ye shall be baptized with the Holy Ghost not many days hence.
I was baptized by my pastor at the Rock Church of Virginia Beach, VA, but I was also later baptized by the Holy Ghost. I remember that day it happened and when I fell down, I came back singing unto the Lord. You can believe what you want but this happened to me.
I wish I could say I am a perfect person but I am not. In my early years we went to church and as I became a teen we strayed away from going to church and then we went into the world. I didn't hang around with the bad crowd or get into trouble but did stray away from church. I joined a multilevel marketing plan (Amway) and we had meetings out of town and in those meetings they had church on Sunday. I went to that church and they invited me to their local church in Virginia Beach, VA, The Rock Church. They were an independent pentecostal style church and the pastor was a recovered drug addict and gave the glory to God for his recovery. I went to church every time the door opened and served in the ministry by taking turns recording the sermons in the back room. Old fashion tape recorder. I was the only one in my family going to church. One day I got an offer for a promotion with my company to move to Raleigh, NC. I accepted that offer and it took me to Raleigh, NC and I tried to find a new church home but strayed away for 30 years until I found The Passage Church in Knightdale, NC. (After I moved to North Carolina my whole family had started going to church again.)
I've told my pastor that I had never witnessed to anyone about Jesus but I hope this posting encourages anyone in this area. In my fathers hometown Rockingham, NC, there is a story about Preacher Davis. Everyone he met he would ask them if they knew Jesus. I want to be more like him.
At our weekly bible study the subject of spiritual gifts came up and a reference was given to me of 1 Corinthians 12. I am trying to figure out my spiritual gifts and what I can use to glorify God. I use an app on my iPad called Blue Letter Bible . As you can tell by my webpage I enjoy astronomy, amateur radio and more. I felt I needed to somehow have a gift of knowing the scriptures from cover to cover and then I could get involved in my own mission telling people about Jesus. But in reading One Corinthians 12 this morning
1 Corinthians 12:4 (ESV)
Now there are varieties of gifts, but the same Spirit;
and there are varieties of service, but the same Lord;
and there are varieties of activities, but it is the same God who empowers them all in everyone.
On July 22, 2022 God told me to attend something I had heard about called Celebrate Recovery. It was a strong feeling I had to go there. I could not get out of it. They announced something that night called Step Study that just happened to be starting the next Tuesday. I signed up for it.
In December 2022 my family I moved to Rockingham, NC. I decided to visit several churches and narrowed it down to 2 then I decided on 1, The First Assembly The Possibility Church. I am looking forward to learning what God has for me here.