Sandhills Amateur Radio Club Meeting and Support Your Park Event
The reason for picking this park to activate was because Sandhills Amateur Radio Club had their meeting there for July and promoted it as a Support Your Park event. As I was checking in I asked where the amateur radio event was and she pointed Me in that direction. I knew it shouldn't be too hard to find an amateur radio event. After a few minutes of walking I spotted the antenna hanging in the tree.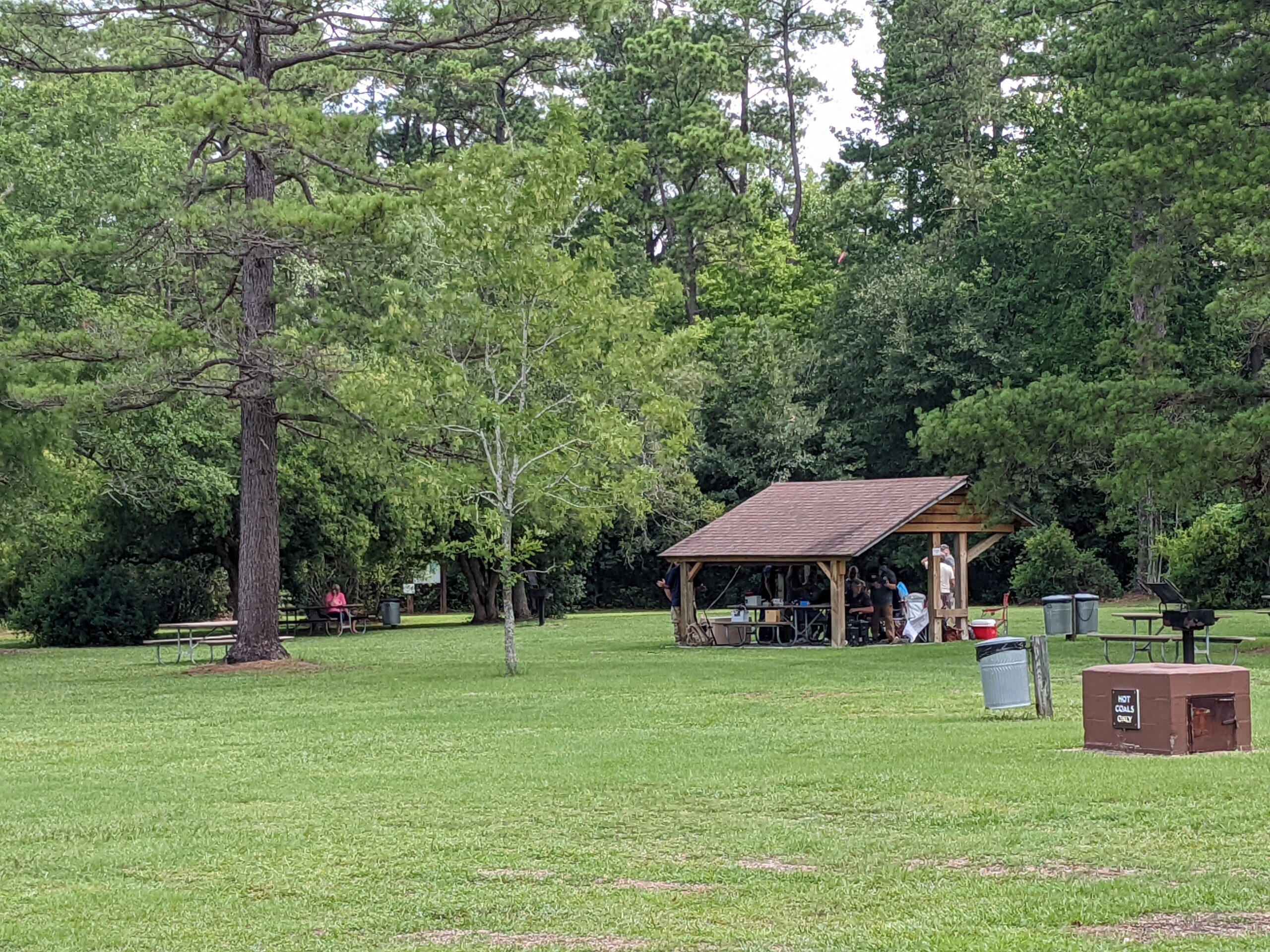 The grilled hotdogs with all the trimmings were great. I don't like it when they have hotdogs without the chili. The club had a business meeting and explained the antenna and radio equipment set up. After the meeting it was time to activate the park. After a delay in anyone volunteering to come up I stepped up to the microphone. They had a great setup. WO4ROG did the logging and I did the CQ's. I am use to handing the microphone to a second operator but we didn't do it that way. We just switched to another operator after I completed 22 contacts. After everyone that wanted to operate did so it was time to pack up. I headed my way over to the campground.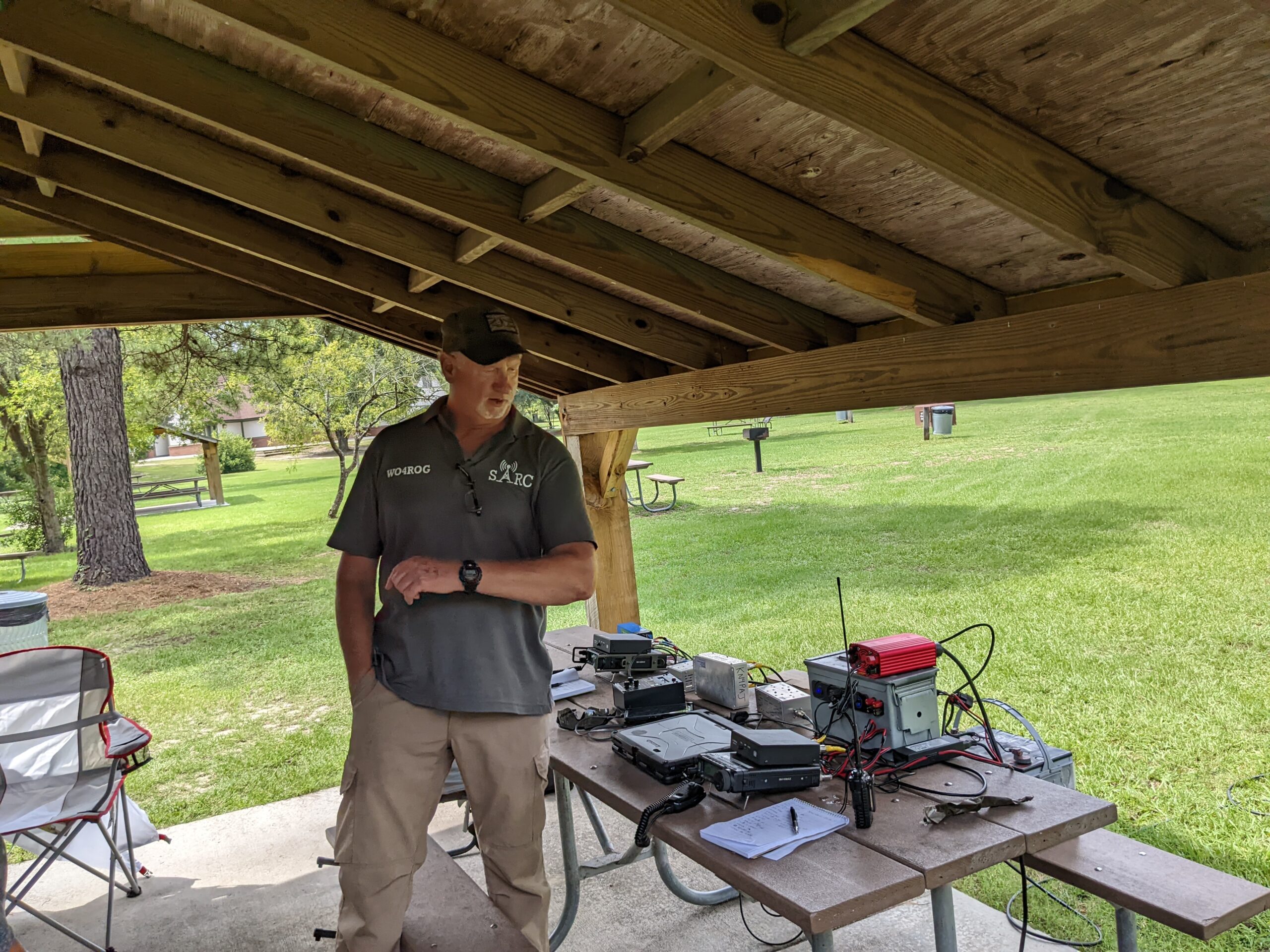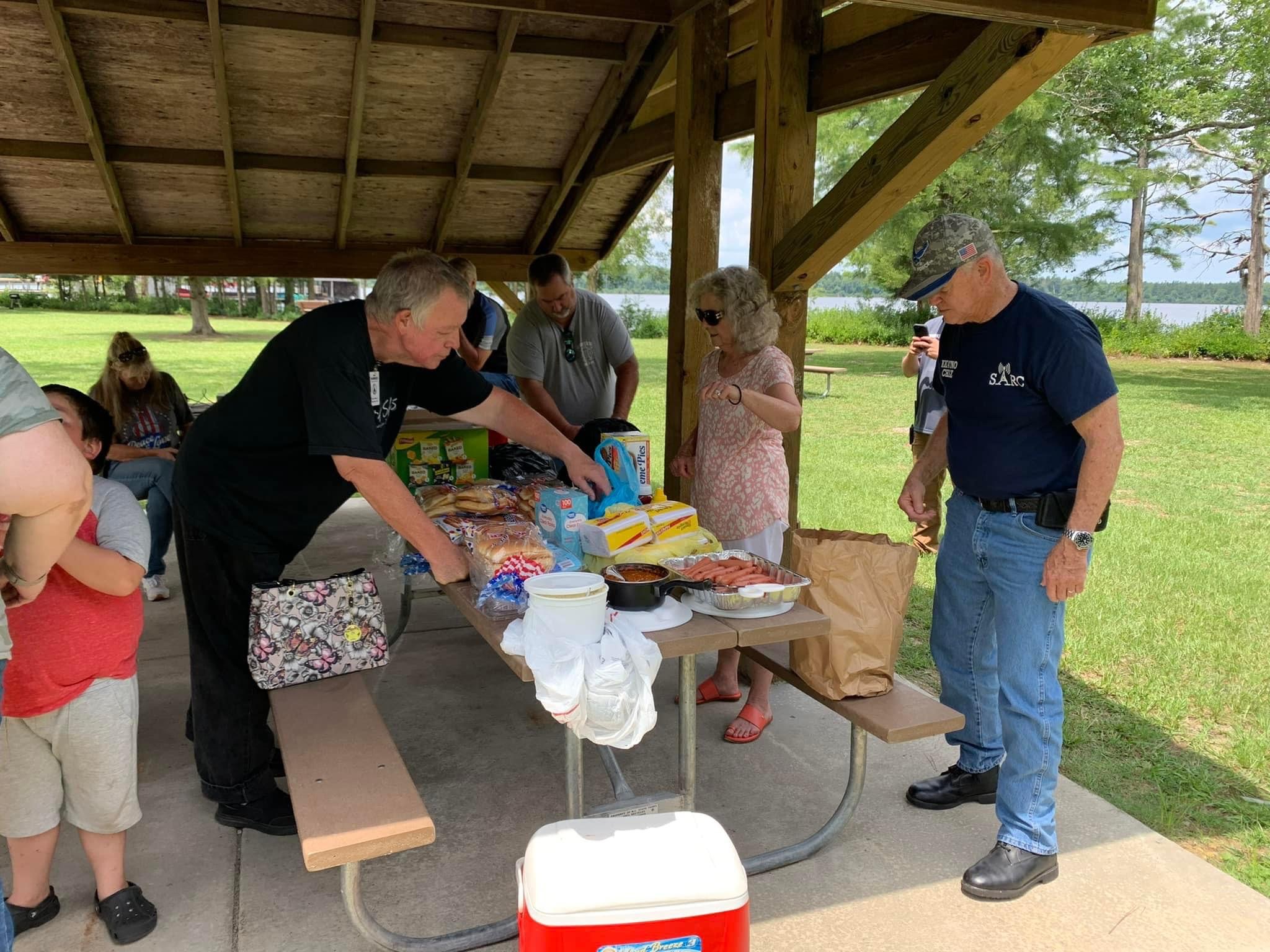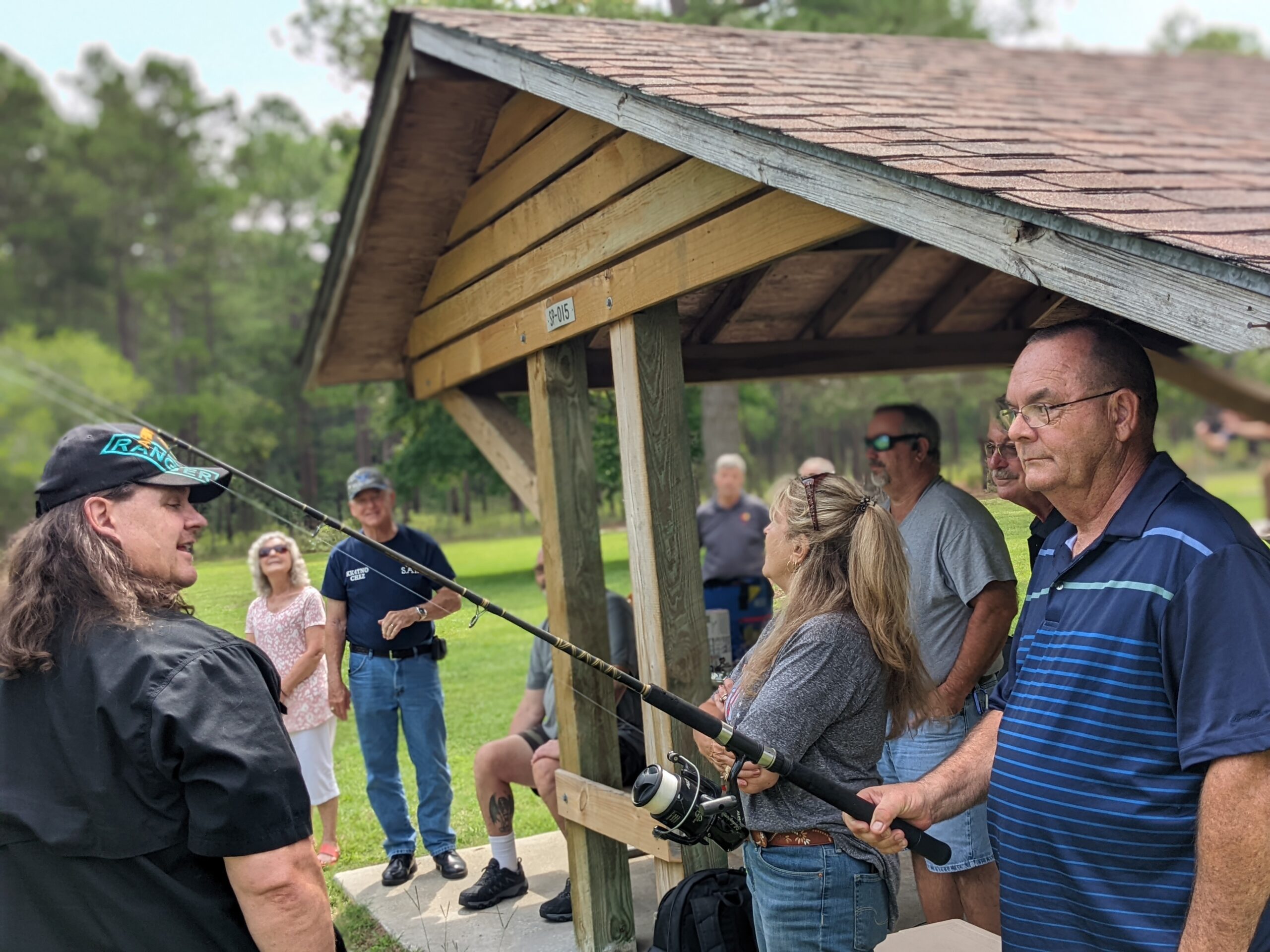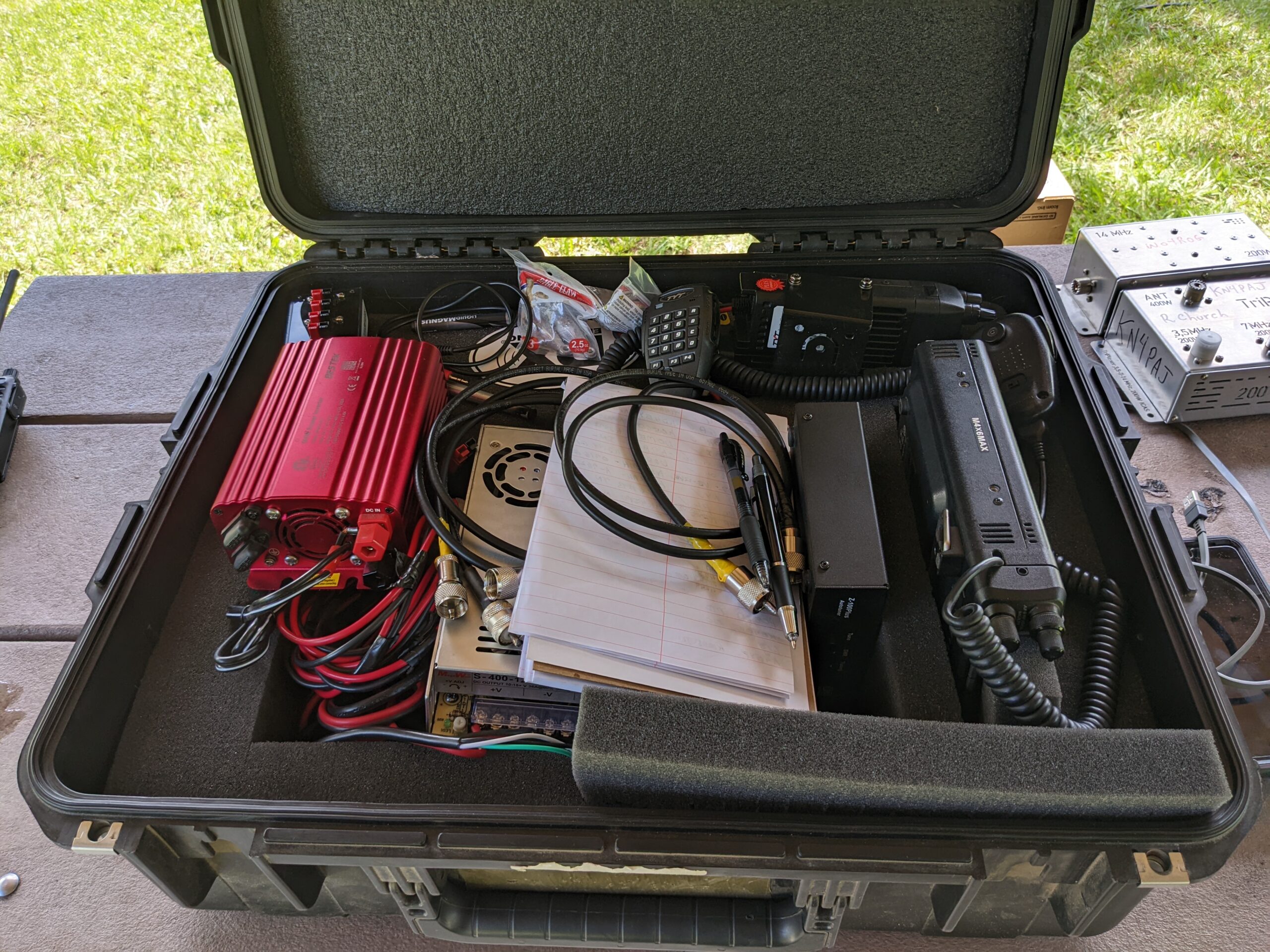 The Camping Experience
It was not a good weekend for camping. It was so hot I couldn't concentrate on setting up the Eureka tent properly. I was able to set up three second tent. The trouble with the three second tent was that it is a little too short for me.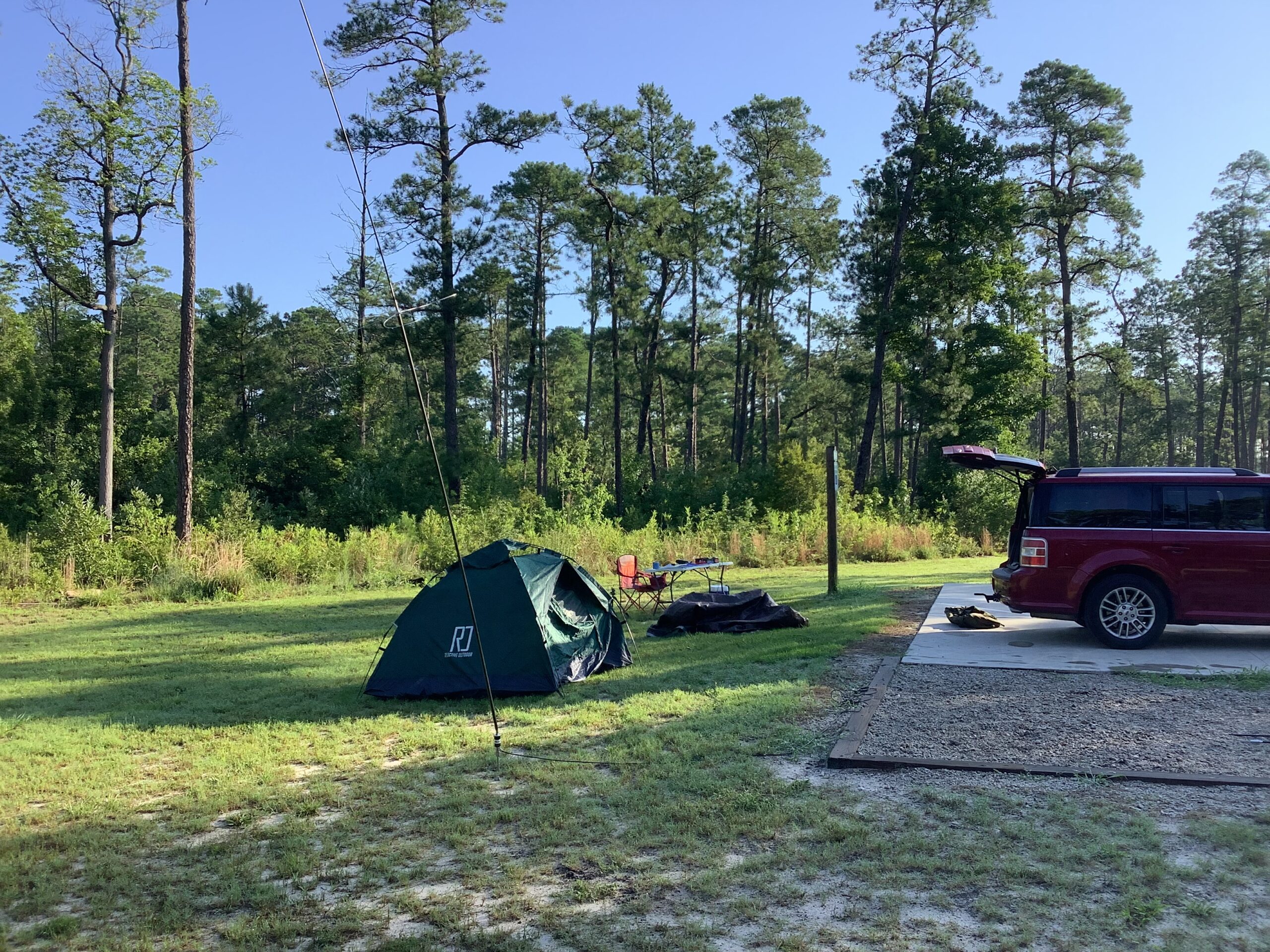 Lessons Learned
I prefer camp sites with water and electricity. Electricity for charging batteries. I didn't have the flexibility to change dates because this was for an event.
Campsites with trees "shady" versus campsite in full sun. I found out I need to check this. Campsite #16 was in full sun. It was also next to the handicapped parking spot next to the restroom. I chose this site to be next to the restroom overlooking the shade aspect. I need to consider options when camping in the summer like maybe camping in the mountains.