Thanks to the hunters and the Park to Park contacts. The park is 45 minutes from my home in Wendell. Met my goal of park activation. I always like to make a brief tour of the museum visitor center if they have one. I did so on this one today. I told the staff what I planned was to do and they said no problem as long as it was not an illegal activity. I scouted out the area and I found the picnic tables and found one under a nice shade tree.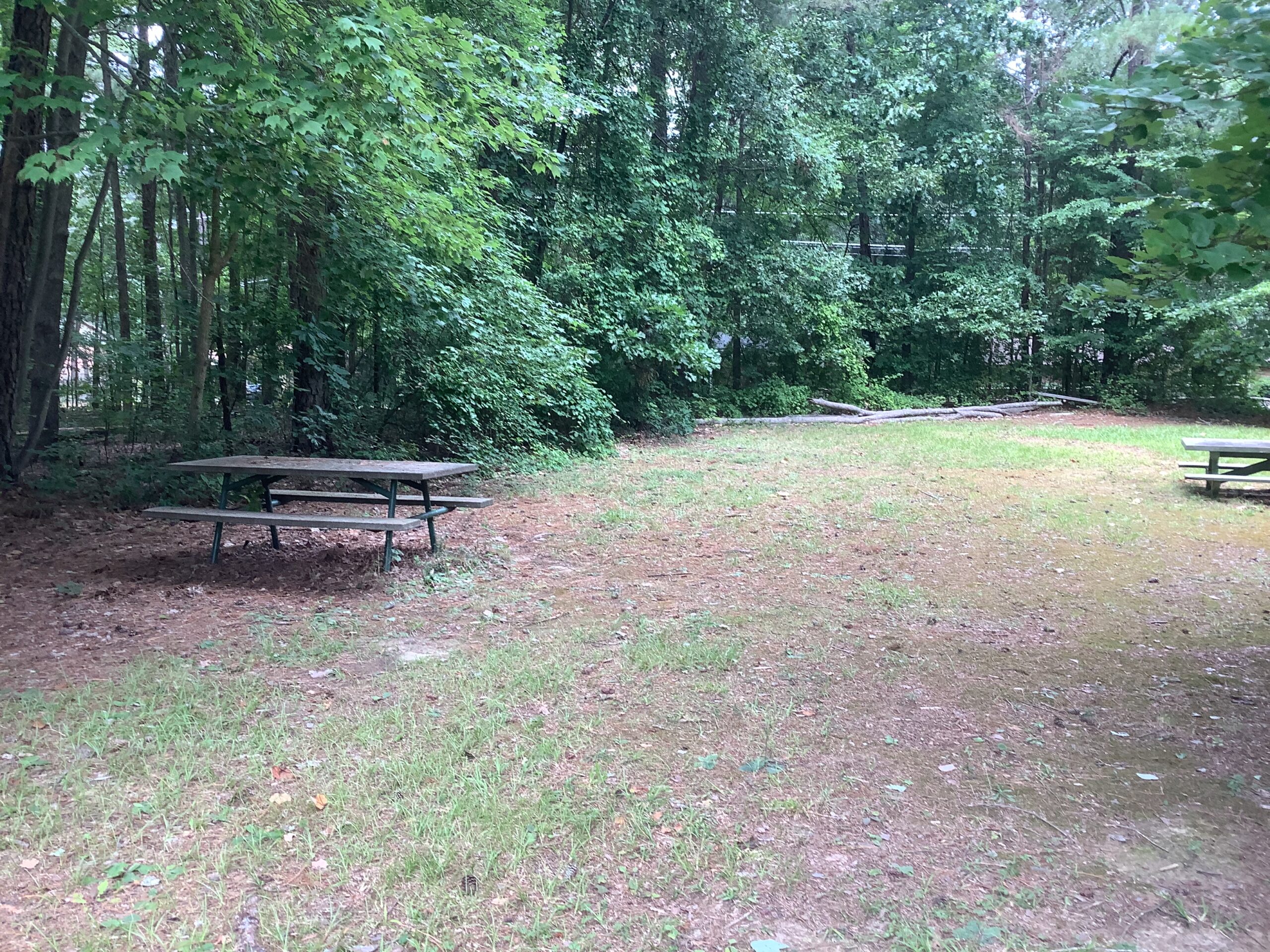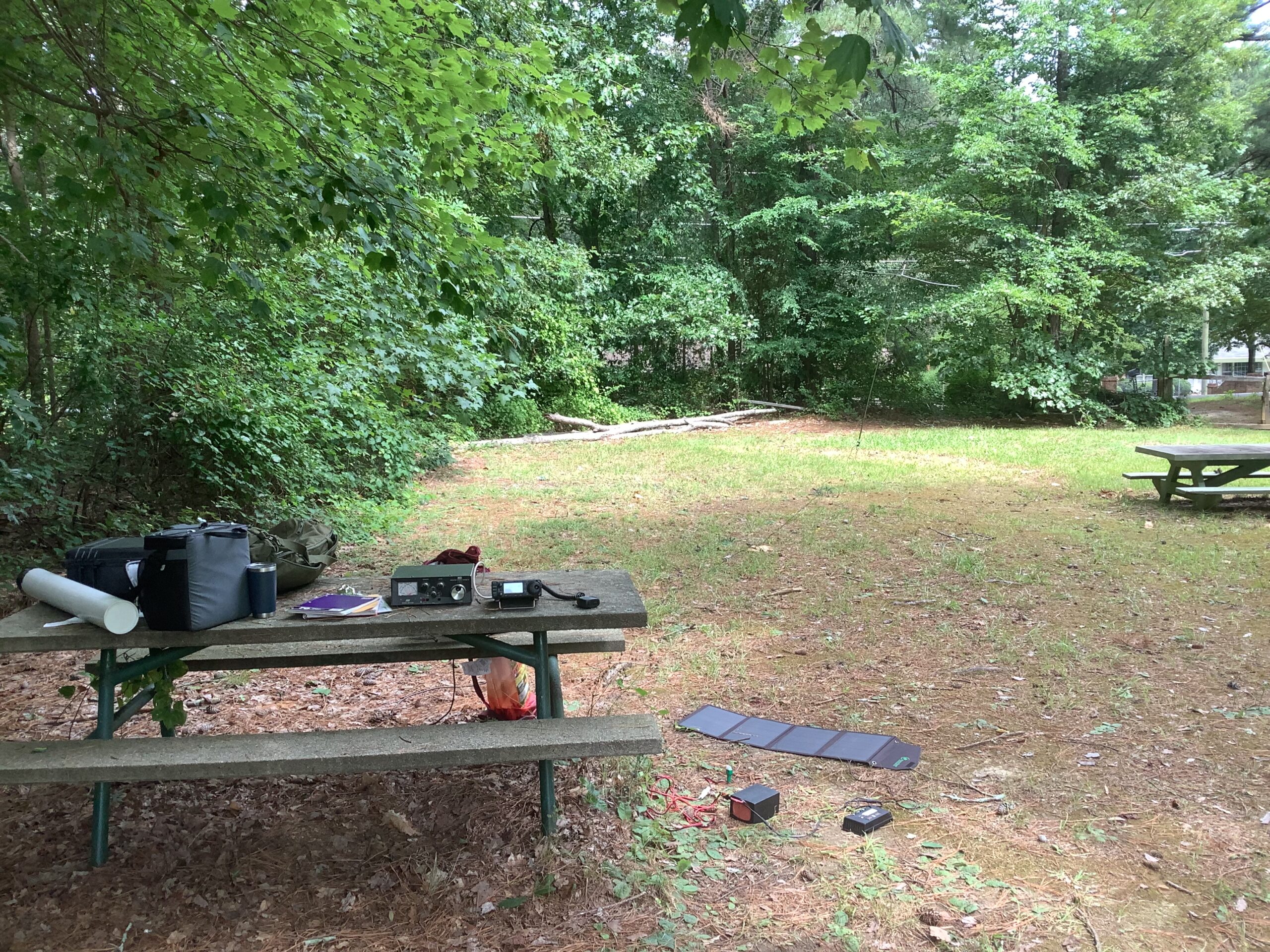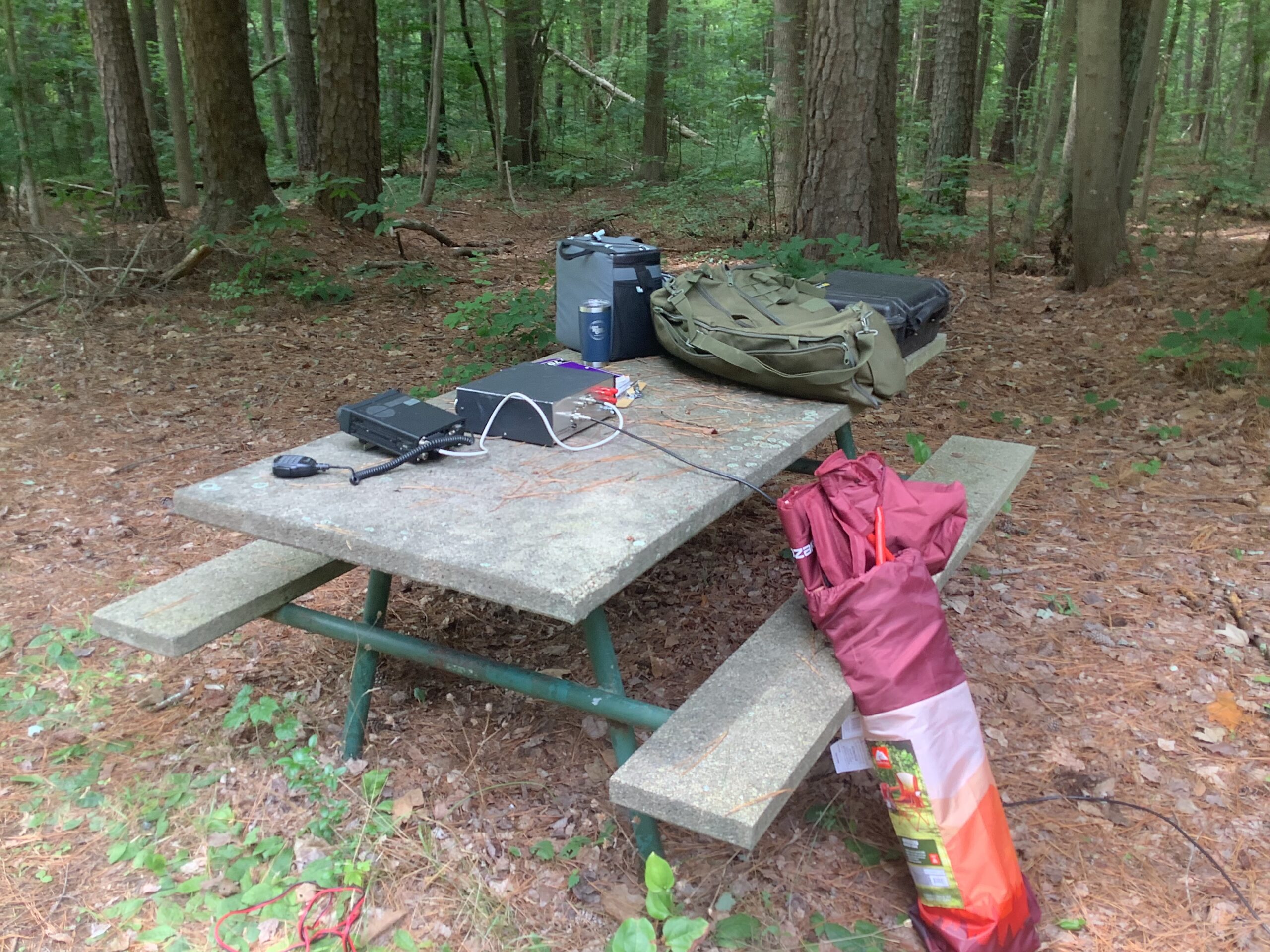 I was able to make the contacts in about 45 minutes. The biggest problem I had today was pulling out the stake. I had to bang it several times to loosen it before it came out.
If you need to eat and your dietary requirements allow it try Hog Heaven BBQ 2419 Guess Rd, Durham. It is nearby the park.
I hope to activate all North Carolina POTA Parks. Follow my progress POTA