Location: NC K-3854 Middlesex
Date: 20220913
Equipment
Chameleon Portable HF Antenna CHA HYBRID Micro

IC-706MKG HF/VHF/UHF All Mode Transceiver

MFJ Model MFJ-969 Deluxe Versa Tuner II antenna tuner
There are various options in setting up the vertical antenna. Today I started with the antenna mounted on the trailer hitch. I also added a counterpoise. The first contact was my friend n4awp. He said he could barely hear me.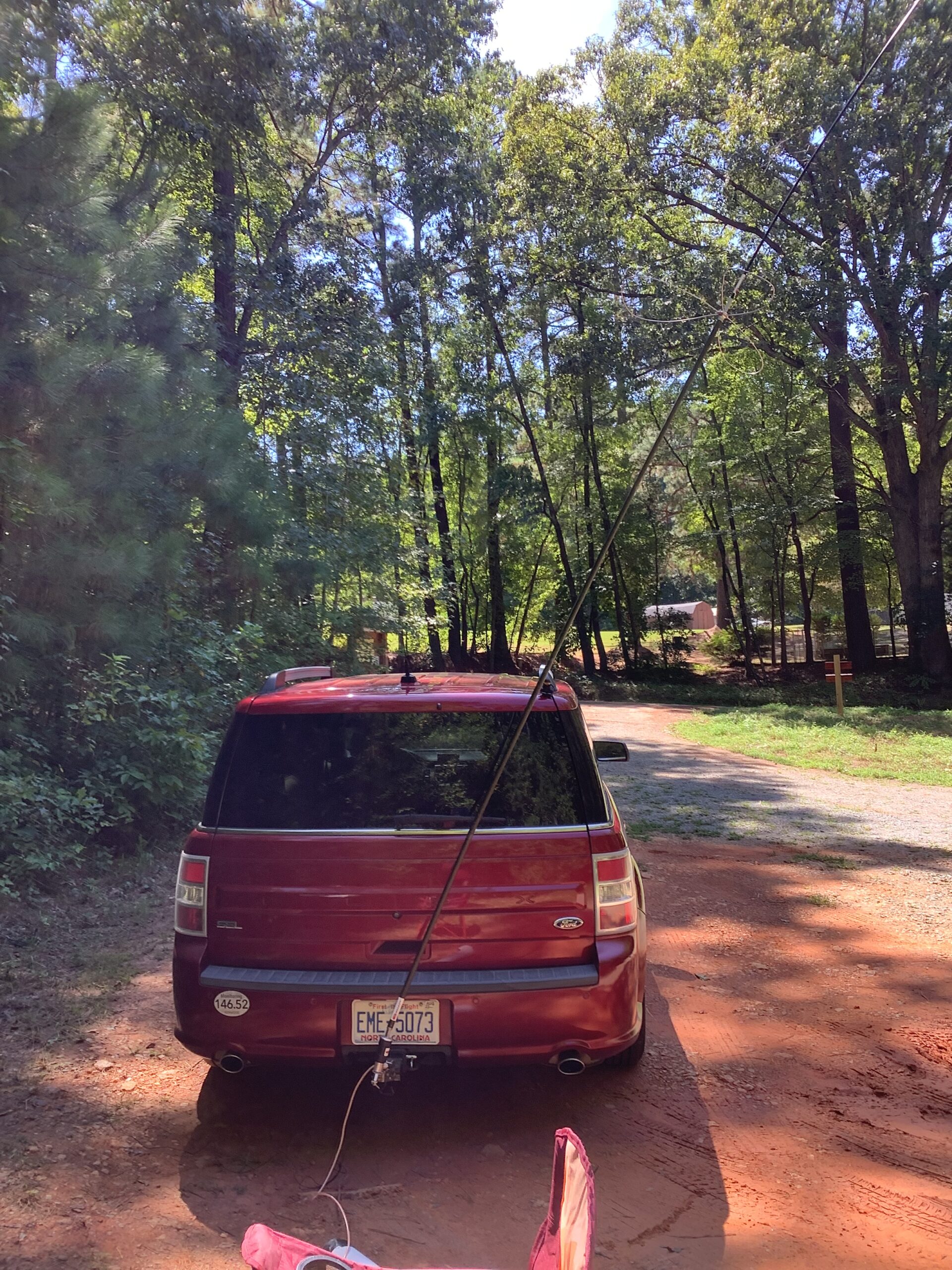 As you can see the antenna is leaning. I decided to move it from the jaw mount to the spike mount.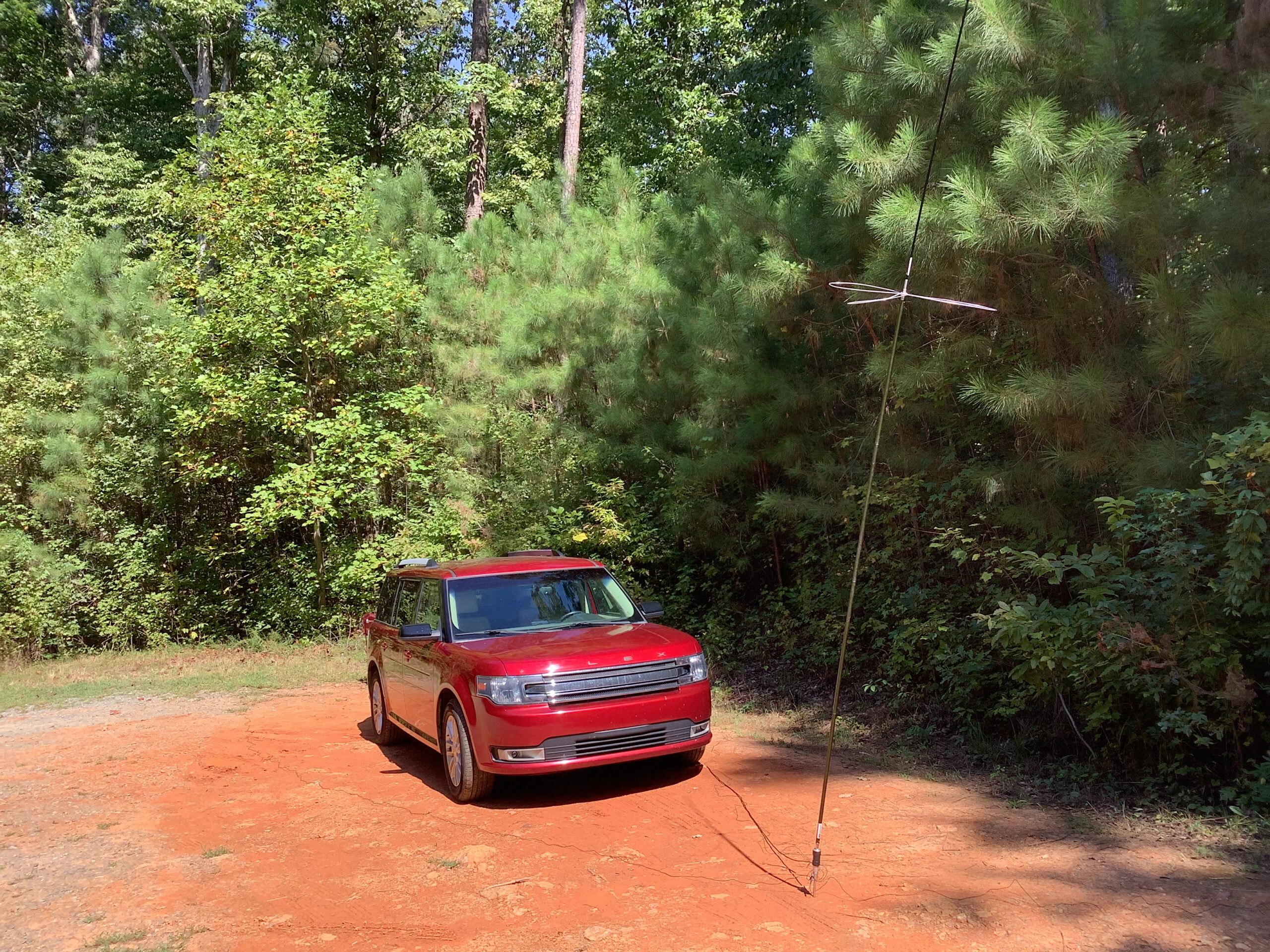 it is still leaning but it is acceptable. I added three counterpoise to the antenna. After I connected the radio the 40 meter band the swr was good but 20 was bad. I had to add the tuner.
So it turned out to be a good day for activating since I got my 10 contacts but I kept loosing my shade. I didn't stay as long as I would have liked.
Here is one option I used at a park, my luggage rack.