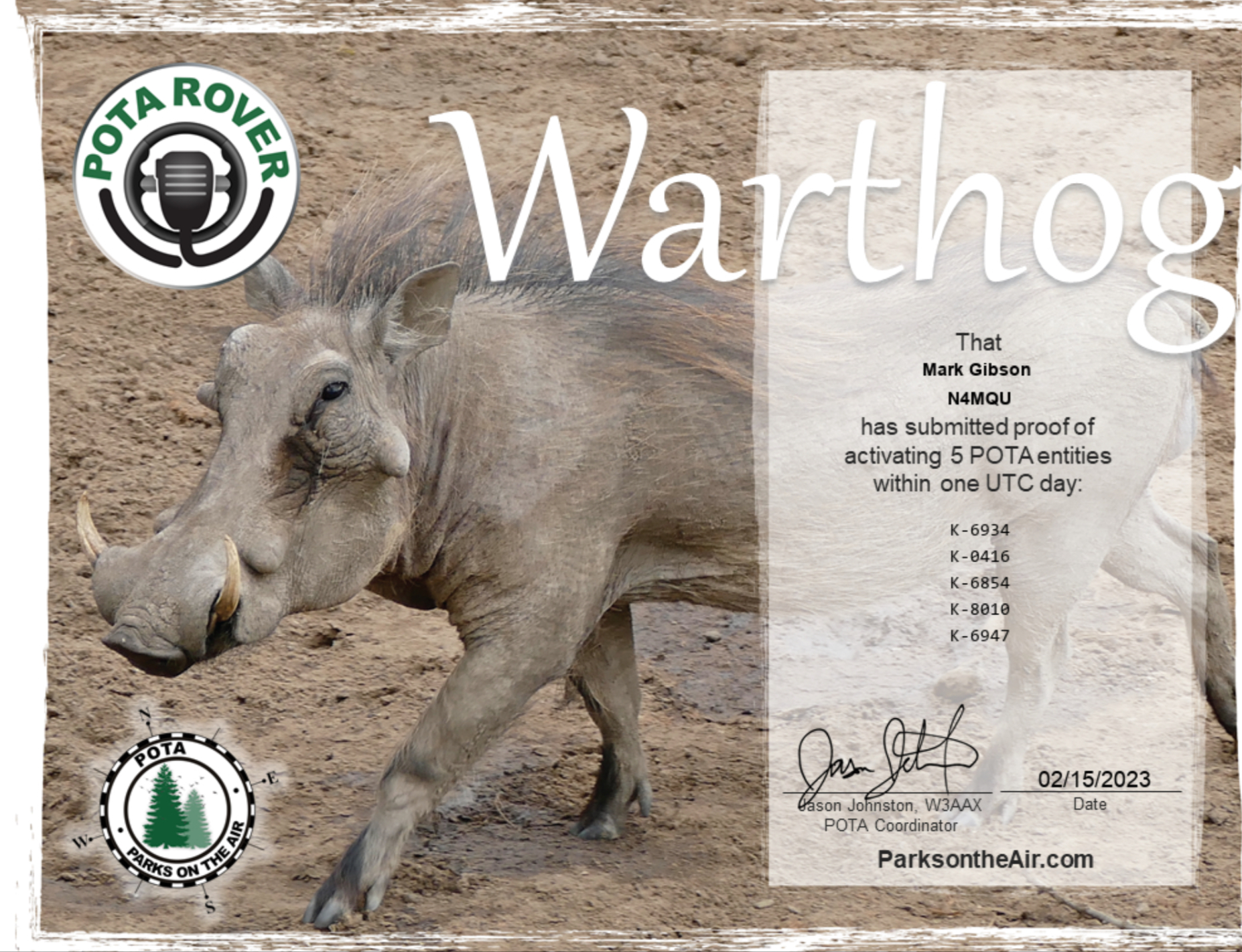 This is an award from Parks on the Air organization that recognizes a amateur radio operator basically activating 5 parks in one day. Awards are located https://parksontheair.com/pota-awards/. The Rules for POTA are at https://docs.pota.app/ I chose to activated parks near where I live.
K-6934 Pee Dee River State Game Land
K-0416 Pee Dee National Wildlife Refuge
K-6854 Town Creek Indian Mound State Historic Site
K-8010 McKinney Lake State Fish Hatchery
K-6947 Sandhills State Game Land
I had activated all the parks before except for K-0416. Activated means that you contacted at least 10 qualified amateur operators.
Equipment
* MFJ-1984HP, ENDFED 1/2 Wave 40-10M
* IC-706MKG HF/VHF/UHF All Mode Transceiver
* Bioenno Power 12V 20Ah 240 Watt-hours Lithium Iron Phosphate Battery
* Bioenno Power 28 Watt Foldable Solar Panel
* Bioenno Power 12V/24V 30A Solar Charge Control
POTA name badge https://hambadgers.com/index.php?route=product/search&search=Pota
POTA logo flag https://hamradiogear.shop/products/copy-of-logo-flag-small
Please visit my website for more https://n4mqu.com/pota/
Thanks for watching