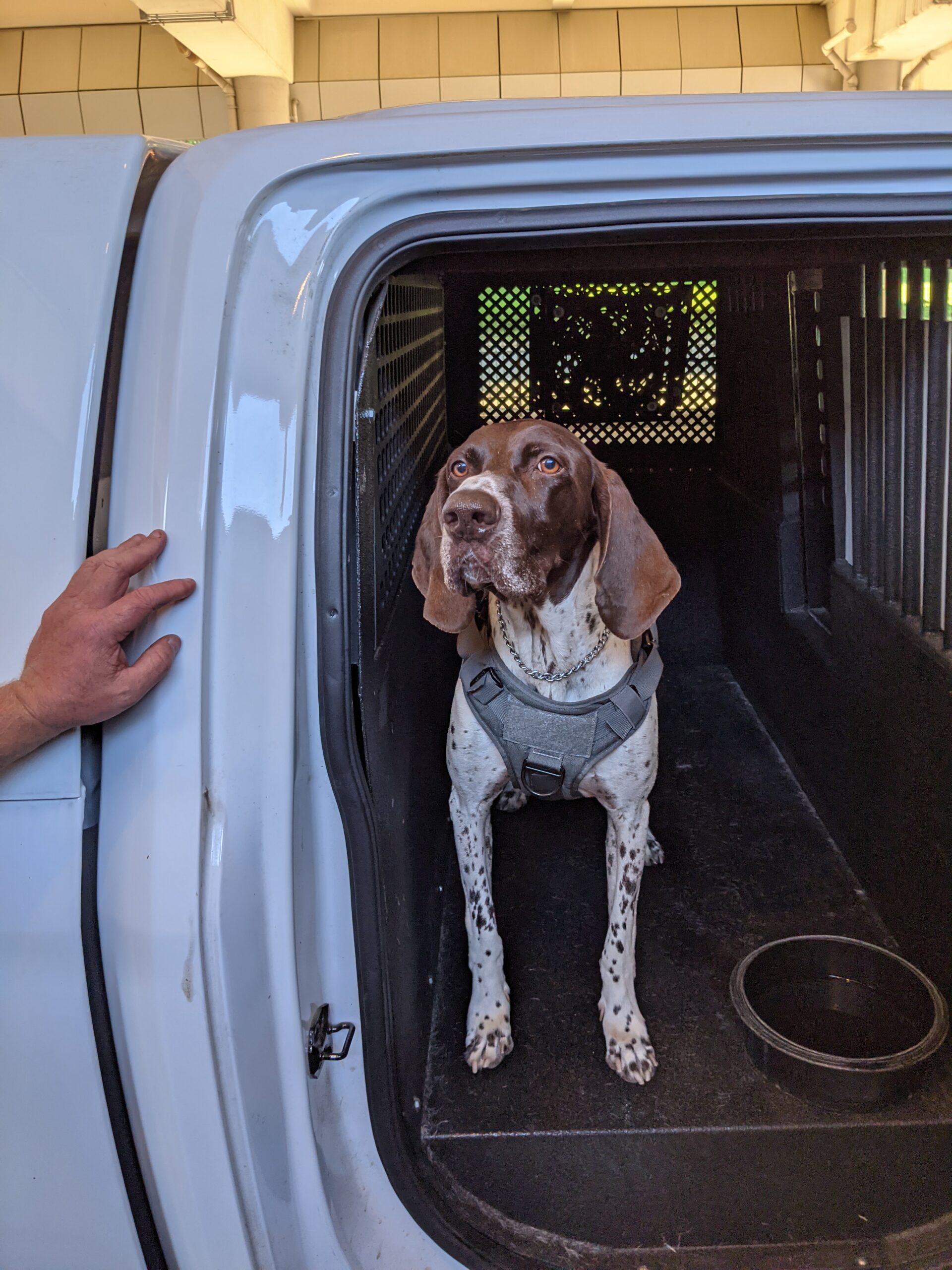 By:Mark Gibson (N4MQU)

Recently I volunteered to be a K9 decoy at the airport. They hid whatever it was they wanted the K9 to detect on me and had me walk thru the line like a normal passenger would going for a flight. I did this several times and the handler hid a toy under his armpit so the K9 would not see it. When the K9 detected the item on me they would release the toy and the K9 would get to play with the toy while they led me out of the line.
I got to thinking what do we get when we accept Jesus as our savior?
John 3:16 For God so loved the world,fn that he gave his only Son, that whoever believes in him should not perish but have eternal life.
Mathew 3:11 I baptize you with water for repentance, but he who is coming after me is mightier than I, whose sandals I am not worthy to carry. He will baptize you with the Holy Spirit and fire.

This world seems to be all backwards with the evil people getting released from prison and the righteous people being forced to serve people they don't agree with. I invite you to ask Jesus into your heart and be saved. Feel free to let me know you did this email me markgibson6822@gmail.com. Be sure to see My Testimony page.